DVD Playback from your Harddisk
Due to the number of times this issue has been brought up in my forum I think it merits its own guide so here we go.
You'll need the following software in this guide:
DVD Decrypter
A PC based DVD Player: PowerDVD4 or WinDVD3/4 or a H+
Below you can find another method that will allow you to create a virtual drive that contains the whole movie.
Step 1: Rip the DVD
First you have to copy the whole content of your movie to your harddisk. The best tool for the job is DVD Decrypter.
Step 2: Playback
Since DVD Decrypter added ISO ripping you should use that mode and a tool capable to mount DVD ISO images directly. You'll have much less problems like that. If you don't mind installing a virtual CD/DVD drive tool then you should follow the DVD Decrypter way.
First of all you have to copy all the ripped data to the right place. If you have WinDVD or a Hollywood plus you must create a VIDEO_TS (must be capital letters) folder on the root of your harddisk and copy all the ripped files there. Here's an example: Say your harddisk has drive letter e you would create something like: e:\VIDEO_TS and put all the data there. In case of PowerDVD it's not necessary to do this step.
Then let's play:
Now it's time to test if the disc still can be played. Normally you use a software DVD player to do that. In PowerDVD4 all you have to do is press Control-O, then select Open DVD Files on Hard Disk Drive and select VIDEO_TS.IFO and off you go.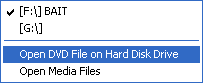 WinDVD:
In WinDVD it's a bit more complicated. You have to move all the files to a directory called VIDEO_TS on the root of your harddisk. An example: d:\VIDEO_TS . Then you start WinDVD, go to the options (press the wrench button) and select the harddisk containing the movie.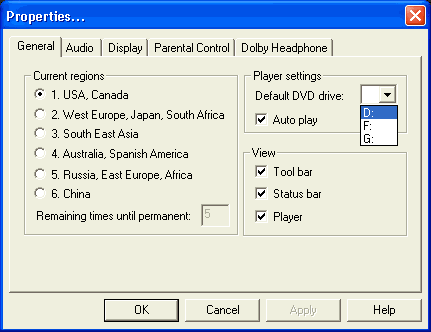 Now press OK, then in the main WinDVD window press the play button and off we go. For some people WinDVD only plays the first layer then stops. In that case use the alternative method.
Hollywood Plus:
Go to the options screen by pressing the Folder button in the DVD Station software.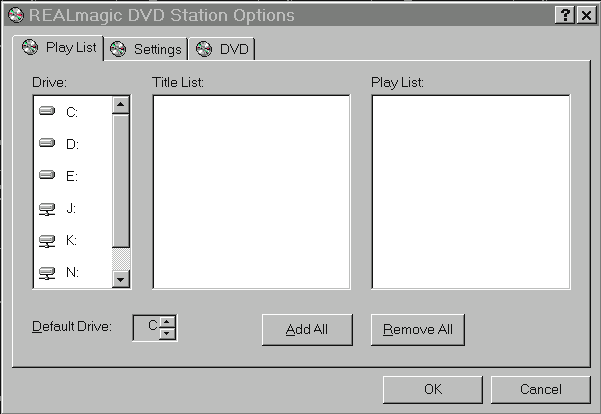 Then set the default drive to the drive where you have your DVD data on, then press OK and start playing.
In addition to the software mentioned above you will need Daemon Tools.
Step 1: Rip the DVD
Start up DVD Decrypter and set the mode to ISO:

Then rip the DVD. This will create one huge file on your harddisk. Make sure you have enough space available to copy the whole content of the DVD as the ISO file will contain everything that's on the DVD. And there's another catch: You must have a filesystem that's capable of creating such large files. If the DVD contains more than 4GB of data you must have NTFS installed (Windows NT, Windows2000 or WindowsXP have such a filesystem).
Step 2: Mount the image
Right click on the Daemon Tools icon on the bottom right of your screen (a little red-silver logo). Then select Virtual CD/DVD-ROM -> Device 0: -> Mount image and select your ISO file.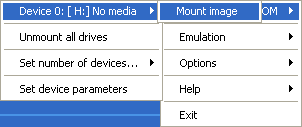 Immediately after doing this you'll see that your virtual drive now contains a DVD disc. Normally now all you have to do is start your software DVD player, they'll detect the DVD disc and start playing. If that doesn't work you can read above how to change the default drive of your DVD player so that the virtual disc will be played.
This document was last updated on 07/07/02