Final adjustments for DVD -> DVD-R/W rips
Step 1: Make the disc region free
After all the hard work this is pretty straightforward. Load VIDEO_TS.IFO into IfoEdit and press the Region free button.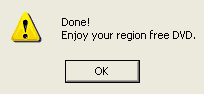 That's it.
Step 2 : Remove User option prohibitions
You all know the situation. You have a disc and would like to switch the language or turn on/off subtitles, or go back to the main menu but no matter how hard you hammer on your remote the player just won't listen. This "feature" is called user option prohibitions. Studios can turn off certain functionalities on their disc.
Load VIDEO_TS.IFO and press the Remove P-UPs button at the bottom.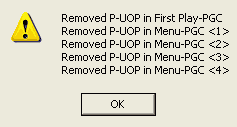 Alternatively you can do the following: This procedure allows you to keep certain P-UOPs if desired.
Load up any of the movie IFOs (VTS_01, VTS_03, VTS_04, the VIDEO_TS can't have such prohibitions). Here's an example from VTS_01_0.IFO:

You will find the user option prohibitions in VTC_PGC_X under VTS_PGCITI. Now let's look at the main screen.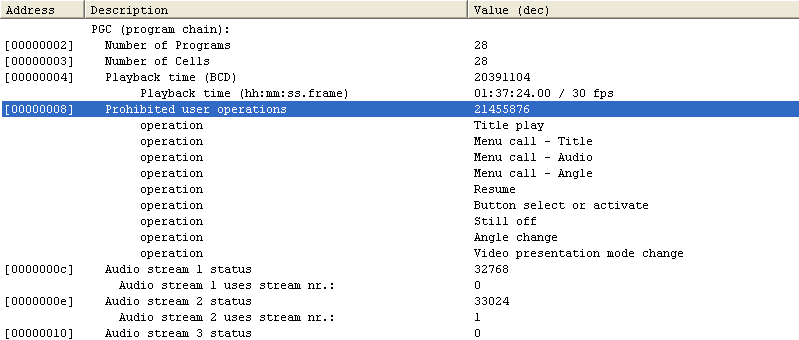 Double click on Prohibited user operations.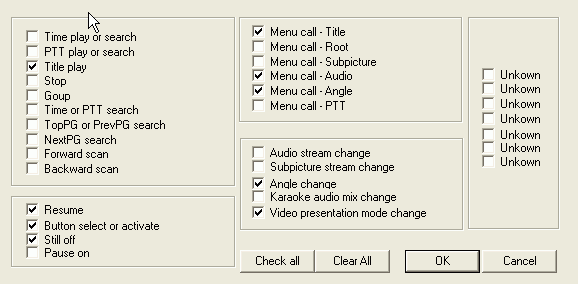 Press Clear All, then OK. Now save the IFO file again.

Step 3: Final sector adjustments
To make the disc work on your standalone you must load any of the IFO files that are to be on your final disc, then press Get VTS sectors. This will adjust all IFO files and overwrite the old ones with the adjusted ones.

Once you're done you're now ready to burn the disc.
Step 4: Burning the disc
This document was last updated on April 12, 2003