ImgTool Guide
This guide explains how to use the first (but still often used) ImgTool v0.89.
Start up ImgTool and you'll be greeted by the following window: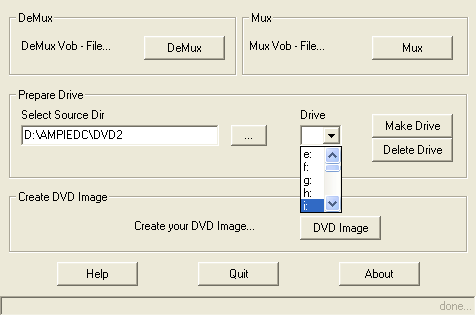 Press the ... button (the button in the middle of the window) to select the source directory, then select a free drive letter from the Drive dropdown list then press the Make Drive button. This will create a new drive in Explorer which contains your DVD source files. Make sure that the selected source directory contains both AUDIO_TS and VIDEO_TS directories and that all the VOBs, IFOs and BUPs are in VIDEO_TS (AUDIO_TS should be empty).
Then press the DVD Image button.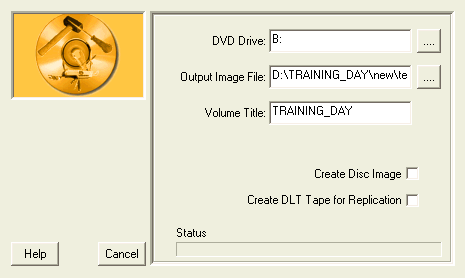 In this screen you select the virtual drive that you have created above (by selecting a drive letter and pressing Make Drive) as DVD Drive, then you select a path and filename for the image file and last but not least the name of the disc.
Then check Create Disc Image to start the process.


>> BACK
This document was last updated on August 9, 2003