DVD Burning in Nero
Nero makes the DVD burning process really simple. All you need is a working VIDEO_TS folder.
Start up Nero, and when the New Compilation window comes up select DVD from the dropdown list, then select DVD-Video: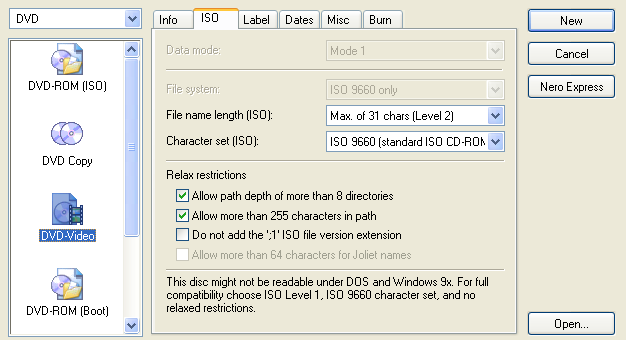 Press New to create the new project. Then you'll be presented with 2 windows, on the left you'll see the compilation, on the right you'll see a filebrowser much like Windows Explorer. Drag and drop the content of your VIDEO_TS directory on the harddisk to the VIDEO_TS directory on the DVD compilation.
Then press the burn button, select the write speed and press the Write button to start burning.
This document was last updated on August 9, 2005